Trend Following PDF
Submitted by Van Beek on November 15, 2011 - 11:30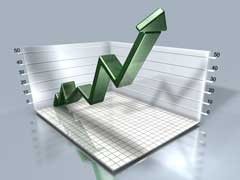 If you want to start trend following with stocks and funds, read attached PDF. In this free PDF you find the basic tools for trend following. And you can read in the PDF how to use these tools.

You find the Trend Following PDF at the bottom of this web page. Just click on the link there and you can download the PDF. If you do not find the PDF at the bottom of the page where you read this now, please click here to go to the original location of this article.

Trend Following
Trend following is a stock market investing strategy that is used by advanced investors and beginners. And especially long-term trend following is an approach that takes very little time.

The key tool for every trend investor is the set of trend signals that this investor is using to make the decisions when to buy and when to sell. In the attached PDF you learn about different stock market trend indicators and how they are used and interpreted.

Attached PDF
The attached PDF "Trend Signals Guide for Trend Following and Stock Market Timing" addresses amongst others the following 5 topics:

Introduction to Trend Signals


How to use these Trend Signals?


What is the reliability of Trend Signals?


Why would you use different Trend Signals?


Acting Upon the Trend Signals

When you have any questions on the contents of this Trend Signals Investing Guide, please contact us here.

Long-term Trend Following is one of the stock timing strategies that works. When you get access to a set of Buy Sell Signals that are easy to understand and use, I think that you owe it to yourself to learn more about this strategy and how to use these trend signals.

Download now the attached Trend Following PDF and share this page via Facebook or twitter with your friends. They want to learn how to grow their savings as well.
Next & Previous Blog Post