Which Trend Following Book to Read
Submitted by Van Beek on December 12, 2011 - 04:46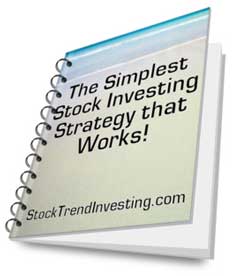 Which trend following book to read depends on how you intend to apply what you learn in this book.
There are two different types of readers of trend following books:
Traders


Investors
Traders spend a considerable amount of time each day or week on managing their money and trades. They aim to make a living or additional substantial income from trading.
Investors have a long-term investing horizon (short term investors are traders). Investors aim to substantially grow their savings in the long-term. They spend the majority of their time on their career, managing their business or on their family and hobbies.
Are you an investor or a trader?
Trend Following Books
When you are a trader or want to become a trader, a good start is to read the trend following books by Michael Covel.
Click on the link above to get a list of and links to these books.
These books tell you all about how traders have been able to earn a lot of money by applying this trading strategy.
When you are more an investor, these books are still a good read. They are logical and rather easy to read. They do not provide you with a system that you can apply immediately yourself. But they do give you insight and understanding of the ideas behind trend following.
There are not that many trend following books for long-term investors. Maybe the reason is that traders spend more money on books and systems than long-term investors.
Free Resources
Here are a number of free trend following resources for investors:
In case you have any questions on trend following, do not hesitate to contact us. Please leave a comment when you want to recommend a relevant and related book or resource for this topic.
Next & Previous Blog Post