Daily Updated Price Charts to Buy, Sell and Invest in Gold
Submitted by Van Beek on April 13, 2012 - 03:58
Find here daily updated charts for the Gold price. Check these charts when you want to buy, sell or invest in Gold.
You find here the chart in US Dollars. Further below you find the gold price in Euros, British Pounds and Yen.
Please bookmark this page now.
Gold Price in US Dollars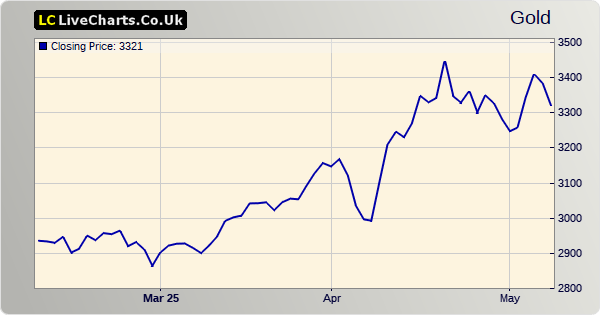 The development in the Gold price could look very different depending on the currency. When you live in the UK, Japan or an Euro-country, the price in your local currency is more relevant than the price in US Dollars.
Because of currency fluctuations, you could end up with a loss instead of a profit when you buy, sell or invest in gold. When investing in this metal, you take a similar currency risk compared to when you invest in foreign stock markets.
Be aware that, like with any investment, investing in Gold carries risks. If you decide to invest, only invest the part of your savings that you do not need for years to come. Read our other posts on gold to find out more on the different ways that you can invest in this precious metal. These approaches range from Jewelry, coins, bullion to ETFs and mining mutual funds.
When you plan to invest or trade in Gold, consider to sign up for our Trend Investing membership. When doing so, you receive advanced long-term trend indicators that are updated monthly.
In case your friends might be interested in buying, selling and investing in Gold, please share this page with them via Facebook, Twitter and Google+.
Next & Previous Blog Post