How to Act as a Real Entrepreneur with Your Personal Finances
Submitted by Van Beek on February 8, 2012 - 11:08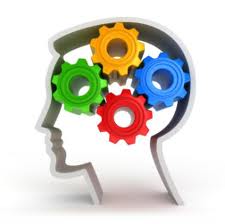 Last week I learned something really interesting and important about how entrepreneurs think and act differently. Read on and I'll share it with you.
I attended the Accel REE conference about teaching entrepreneurship. Educators from around the world, who specialize in educating students how to become entrepreneurial, are meeting a few times a year to share experiences and best practices. This time the meeting took place in Bangkok.
When the best of the best in the field of teaching entrepreneurship and creativity meet, you know that you are in for an experience. And that is what it was. It goes too far to mention here everyone who participated. Just know that this event was hosted by the illustrious
Stanford Technology Ventures Program
(listen to their podcasts; they are great) and the International MBA program of Thammasat University.
As a participant in this event I found out:
Why the kitchen is the perfect place to learn and experience creativity and entrepreneurship,




How entrepreneurs think and act differently, and




What the five principles are for controlling a future that you cannot predict.
I think there are some valuable lessons here that you can apply in your life, investment strategy and personal finances.
Use a Kitchen to Teach Entrepreneurship and Creativity
Entrepreneurship and creativity is all about doing. When you share best-in-class examples about teaching these topics, you want the participants to be active as well. Thus, in one session, the participants are asked for example to create an initial prototype for an innovative alternative to the boring seminar name tag. And in another session, the conference room is changed into a virtual kitchen.
At the Aalto University in Finland,
Peter Kelly
teaches entrepreneurship to senior managers and surgeons in a kitchen setting. Your assignment in that setting is to imagine and create innovative dishes given a number of specific ingredients.
In Finland they use a real kitchen and real food. In the conference room we had to use our imagination even more when we used cardboard, paper, pictures, scissors, glue and some real strawberries to rapid prototype our creation. The idea here is to experience how liberating it is to forget about recipes (plans) and to create something from what you have (the ingredients). And the results will really "wow" you.
Does this al sound more like play than real work? Yes, right. It is playful. And at the same time it teaches something very valuable. Start with what you have, visualize your initial ideas and you may be really amazed by the outcome.
Think for example about how can build an innovative and personal investment strategy, passive income stream or career around the ingredients (skills, time, and contacts) that you have and can get access to? Try not only to write it down but make for example a drawing of your ideas; to visualize the ingredients you have. You'll be surprised by the new insights you'll get.
How Real Entrepreneurs Act Differently
Besides the workshops, there were also a number of very well-done presentations that were really showing the structure behind entrepreneurial behavior. Here are two examples.
Tina Seelin from Stanford's Ventures Program and "

What I Wish I knew When I was 20" gave a preview of her new book "Ingenious" that will be released in April 2012. That will be a must read. It presents a complete framework for entrepreneurship and creativity.


Professor

Saras Sarasvathy

from the University of Virginia shared the findings of her and others' research on how entrepreneurs act different from other people.
The findings of Professor Saras's work are summarized in 5 key principles. Together these principles describe Effectual behavior. Real entrepreneurs behave Effectual. Most corporate managers behave Causal.
Saras carried out many interviews with successful entrepreneurs. She uses specifically designed fictive case studies and questions to discover how these people think and act; and how that differs from many other people. This is research that has been carried out for over more than a decade by many different people. This is scientific. It is not something that someone has been dreaming up on a Sunday afternoon. This is real.
Real entrepreneurs behave and think differently than most other people. This has been termed "Effectual" behavior. But this is just a name. Don't read too much into it. The name does not cover the findings and could put you on the wrong foot for understanding what this is all about.
The 5 Principles for How You Control a Future You Cannot Predict
The central theme for how real entrepreneurs behave is how they aim to control a future that they cannot predict.
Here are the 5 principals of the Effectual behavior of real entrepreneurs versus the more common Causal behavior. I wrote them down here for you in my own words; in the way that it is easiest to grasp what this is all about.
Start with what you have: who you are; what you know; whom you know. (Causal approach: have pre-set goals for where you specifically want to end up).

Invest what you can lose (Causal approach: invest based on expected returns).

Build a network of stakeholders with whom you make deals. You get their commitment to accept a certain delivery for what they can invest or afford (Causal approach: do competitive analysis and try to distinguish your product).

Embrace and leverage surprise (Causal approach: avoid surprises at almost any costs).

Take action to make it happen and create the future (Causal approach: accept the trends as inevitable).
To learn and read more about the Effectual approach ask me or visit the website that has been set up by Professor Saras:
effectuation
.
If you ask real entrepreneurs what their principles are, they probably cannot sum them up like this. But when you analyze their thinking and behavior, this is what it comes down to. Seeing these 5 principles, few entrepreneurs will deny them.
Now you have found out how real successful entrepreneurs think and act, what is the next step? How can you apply this in your life, in your investing strategy and in your personal finances? Do you have pre-set return on investment goals? Are you only investing what you can afford to lose? How do you deal with surprises? What action are you taking today to move forward?
Please share your thoughts and questions on this in the comments below. Which of these principles are you practicing already? How do they help you? Which principle could you apply some more?
Next & Previous Blog Post