Trend Following Strategies for Professionals and Savers
Submitted by Van Beek on May 11, 2011 - 06:20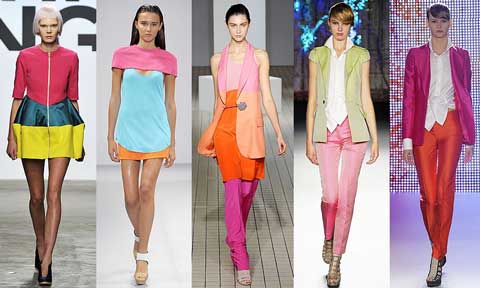 Trend Following like professionals can be an expensive investment strategy
Some Trend Following strategies are only suitable for professionals. Others are just the right approach for people with savings who are not a professional investor. Here you get a high level overview of what different type of strategies are out there.
Investors are using different Trend following systems to invest in different types of assets. Trend Following is used for:
Forex (foreign exchange rates)

Commodities

Stocks


Indices


Different Assets, Different Strategies
Trend Following is all about recognizing as early as possible… with the highest possible reliability, what the new long-term trend direction is. Afterwards it is always easy to spot when the trend changes direction. But as an investor, you do not want to wait and just look back. You want to capitalize on what is happening.
The strategy or system for one type of asset cannot be applied for other asset types. Prices of, for example, commodities and stock market indices show different patterns. Thus these different assets require different calculations and pattern recognitions to identify the turning points in the long-term trends.


Simple or Complex
Professionals have access to millions of Dollars and Euros. They use a comprehensive trend following strategy. Such a strategy includes an extensive set of trend following rules. These rules may be simple to follow for the professional investor, for the saver with other day-time activities, they require too much time and focus.
Furthermore, the professional trend following strategy is based on having access to a lot of money (the money of others, not the money of the traders themselves). They invest often in currencies and commodities. These fluctuate more often than stock indices and offer therefore the possibility for higher gains while carrying also higher risks.
These professional trend followers can manage these risks since they have so much money that they can diversify their investments over many different commodities or currencies.


Private Investors
As a private investor with solid savings, you often do not have millions to your disposal. You probably have a few thousand to a few hundred thousand Dollars or Euros earmarked to invest in the stock market. That is actually great for a simple trend following strategy but too little to do exactly the same as what the professionals are doing.
Private investors need a strategy that offers the potential for significant gains while minimizing the risks. Stock market indices do not carry the systemic risk that individuals stocks have and are less volatile than currencies and commodities.
Therefore, also private investors can use a trend following strategy. You do not invest in commodities or currencies, but you trend follow major stock market indices using widely available and low cost index funds. Such an approach is simple and straight forward and would only take about an hour per month.
If you are interested in professional trend following strategies, I can recommend reading Curtis Faith's book "Way of the Turtle".

If you are a private investor looking for a simple strategy, please read our blog.
Also sign up now for our free Trend Following newsletter to get more information on how you can start trend following stock market indices.

Next & Previous Blog Post