My Current Savings and Stock Investing Allocation in March 2012
Submitted by Van Beek on March 14, 2012 - 07:58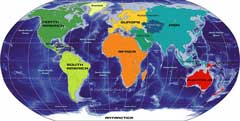 One of our members asked me after our latest long-term trend signal update, what my current stock investing allocation is for my savings. In his own words:
"What is the percentage of your money that you are now allocating for the US & Europe? What % is still in savings?"
Till now I never shared this type of details. But when someone asks a question like this, others probably would like to know the same.

Thus here is it as it looks for me at this moment. Just please note that how you divide your savings over different assets and how much you invest in the different stock markets, depends very much on your personal situation. Please, don't copy blindly what I am doing when stock investing.

Thus before giving the details of how I have invested my savings at this moment, here is first a quick description of my personal savings situation.

To start with, please be ware that I invest maximum about 40% of my savings in the stock markets. The other 60% is invested together with my wife's savings in real estate (our home) and long-term bank deposits. These 60% are mainly kept in Europe and Asia (these are my home markets).

Regional Allocation



The part of my savings that I invest in the stock market is money that I do not need for years to come. Of this part, my current allocation is 40% to Europe, 25% to the US, 15% to Asia-Pacific and 20% to commodities.

If I would have been from North America, I would probably have allocated 40% to the US and 25% to Europe.

Invested in the Stock Market



At this moment, I have 55% of my European allocation and 57% of my US allocation invested in the stock market.


In case the long-term trend continuous to point up next month, I will increase my investments in the US and European markets further.


Of the 20% that I have allocated to commodities, 100% is invested. This 100% is divided over a Gold tracker and a general commodities index fund.



For Asia-Pacific, about half of my allocated 15% is invested in a select dividend index fund. The other half is invested in a bond fund.
Thus in summary, I diversify the investment of my savings over the different regions and major currencies in the world. The percentage the allocation to a certain region that I invest in the stock market depends on the direction of the long-term trend in those markets.
Let me know any questions that you have by commenting below or contact me via the contact form.
Do not forget to sign up for our free stock investing email newsletter.
Next & Previous Blog Post