S&P 500 Performance History and Month-end Trend Signal
Submitted by Van Beek on May 9, 2012 - 11:23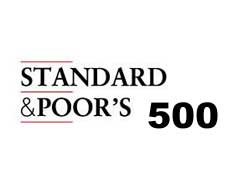 The chart below shows the development in the monthly closing price of the S&P 500.
The red and green lines indicate the "Up" and "Down/Warning" signals as generated by the Month-end Trend Signal.
You can download a larger version of the chart below at the bottom of this page. Or click and drag the chart to a new tab in your browser.
Note this is an older chart. Get here the long-term trend signal email alert for the S&P 500.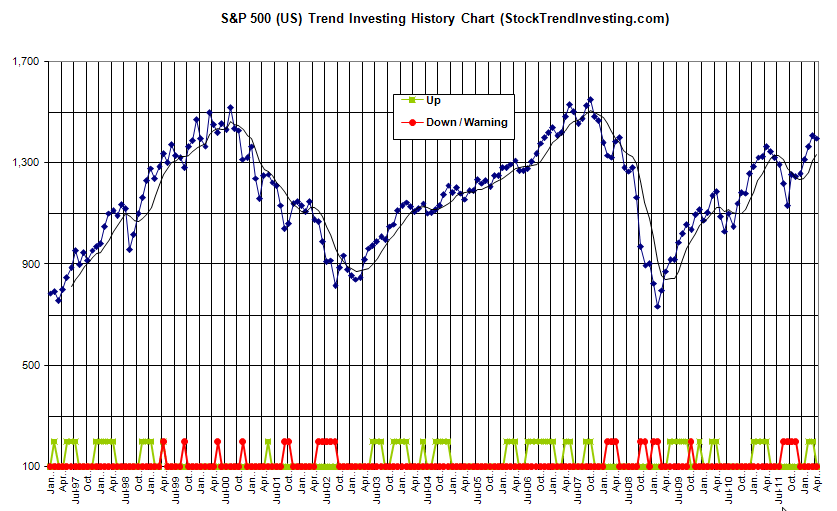 The chart above has been updated after the closing of April 2012.
As Stock Trend Investing member, you can find every month the updated Month-End Trend Signal for the S&P 500.


Other S&P Performance History Charts and Analysis
Besides the S&P 500 trend signals, we also publish a free email-newletter for investors with a long-term horizon.
Click here to sign up for the free Trend Investing email newsletter.
or
Click here to get the free Guide to Month-end and Other Trend Signals.