Get to Work with the Yakezie Labor Day Carnival
Submitted by Van Beek on September 1, 2011 - 14:57
Hello you there. This is Labor Day Weekend. Get to work. Get reading. Here is the best of the best work done by the members of the Yakezie network.
The Yakezie network is the largest Personal Finance and Lifestyle Blogger Network in the world. This week, we are honored to host the Yakezie Carnival here at Stock Trend Investing. You get here free of charge an overview of the recent blog posts written and recommended by the members of this network.
Your Homework
Since it is Labor Day weekend, I think I can give you some homework. Pick a minimum of 10 of the blog posts that are featured below. Make sure that you select posts on blogs that you have (almost) never visited before. Read the selected posts carefully and leave a comment on each blog.
Just do not get confused by the sub-headings below. They are only for inspiration.

Enjoy… and share this page via Twitter, like it on Facebook and +1 it on Google.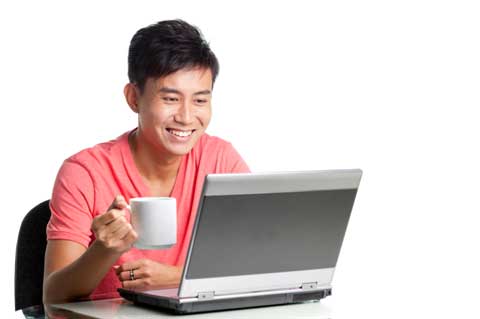 Insurance, Health and Boomerangs
Roshawn Watson @ Watson Inc writes Trickle-Down Consumption: Do The Rich Cause The Non-Rich To Overspend? - Perhaps no one possesses more of the best than the wealthiest among us, so does their spending induce malcontent and drive Americans to overspend?

Jefferson @ See Debt Run writes Insurance For the Rainiest of Days - A fear of death and a feeling of invincibility can't keep me from the reality that life insurance is one of the most important investments that you can make.

Glen Craig @ Free From Broke writes Term Life Insurance Versus Whole Life Insurance - What is Term Life Insurance? How about Whole Life Insurance? Take a look at what each is and their differences. It's important you understand the difference before you shop.

David Carlson @ Young Adult Money writes Getting a Property Ready For Rental - The house we just purchased has a studio apartment in the basement that we plan on renting out. In this article we discuss some of the prep work involved in getting the property ready for rental.

Dr. Dean @ The Millionaire Nurse Blog writes The Boomerang Generation: Are You At Risk? - Our kids have almost had to return home to their old bedrooms due to job loss. Tips on making a go of it and keep them ready to go back out into the world.

Todd Tresidder @ Financial Mentor writes 80 New Financial Calculators - Wow! - These new calculators simplify every aspect of financial planning into plug and play simplicity. All you have to do is familiarize yourself with this new free resource so you can find the right tool for your needs.

SBB @ Simple Budget Blog writes Simple Ways to Cut Monthly Expenses - Do you need a little extra cash? We offer simple ways for you to save money without it being a huge inconvenience.

Maria @ The Money Principle writes The Rise in Health Negligence Payouts - Policies has effects and in this article the increase in health negligence payouts is discussed.

A Blinkin @ Funancials writes How To Lose Money and Hate The Stock Market - Do the exact opposite of what you find in this article and you will be on your way to riches. Find out how to lose money and hate the stock market. Don't meet with your adviser regularly. Check your brokerage account or stock daily. Watch the news. Take stock-picking advice from a friend. Buy high, sell low.

Sustainable PF @ Sustainable Personal Finance writes Which is the Greener Option - Shopping Online or Shopping at a Store? - Shopping online has become the method of choice for many people but I'm still not convinced it's for me.

Gifts, Funds and Red Hot Pumps


Ryan @ Early Retirement Investments writes Some Signs that You Need to Convert to Heat Pumps - Confused on whether you should have a heat pump or not? Read more to see if it makes sense for you!

Daisy @ Add Vodka writes An Unsent Letter to People Who Are Selling Things - Dear whomever this may concern: While I appreciate your drive to make money so that you can buy winter booties for your dog and another cardigan sweater from BCBG instead of paying down your debt, please stop sending me sly. Read more of my unsent letter!

Luke @ Learn Bonds writes How to Choose a High Yield Bond Fund - Interested in choosing a high yield bond fund but not sure where to start? Here is a 6 step guide walking you through the entire process.

Kevin @ Thousandaire writes 4 Reasons We May be Headed for a Recession - Read these four reasons that we might be heading for a recession, see if you relate!

Ashley @ Money Talks Coaching writes Trying to Get My Daughter to Save - I've mentioned several times that my daughter really doesn't get money. She doesn't care to earn it. She doesn't care to keep it.

IMB @ Investing Money writes How to Get Started Investing Money - Find out how you can get started investing money. It's never too early to start.

Aaron @ Aaron Hung.com writes How Many Credit Cards are Too Many? - There comes a time in your life when you need to make a big purchase such as buying a house to raise your family, or for investment purposes. Going to big name lenders is usually the way to go when looking for capitals to buy your dream house. Here you are knocking on lender's doors asking for a loan and hoping you'd get it.

PPlan @ Provident Plan writes What's the Most Effective Way to Give? - The most effective way to give is one that provides sustainability and the most bang for your buck. Find out what else gives a gift the biggest impact.

Hank @ Money Q&A writes Don't Be Fooled Into These Life Insurance Policies - Here are five of my favorite insurance life policies that I love to hate. You don't need these five life insurance policies. Don't waste your money on them.

Corey @ 20s Finances writes Do You Remember Your First Time? - Getting approved for a credit card without having any previous credit history can be a challenge. Find out what you can do to get approved.

Breaks, Jobs and Weddings


Crystal @ Budgeting in the Fun Stuff writes My Take on Life Insurance - Today, I am participating in the huge Life Insurance Movement in the blogging world that was started by Good Financial Cents. Here is my life insurance take.

Jason @ Work Save Live writes Popular Jobs in Tax Friendly Countries - With all the debate around Mitt Romney's possible assets overseas, it makes you wonder more about the places like Gibraltar, Andorra, the Cayman Islands and more. These places are known as tax shelters, and as such, they usually have a lot of bankers and financial institutions in place.

Daniel @ Sweating the Big Stuff writes Five Wedding Gifts You Shouldn't Buy For A Friend - Some gifts are appropriate for specific audiences. Others will almost definitely be returned. Here are five gifts that you shouldn't get for friends.

TTMK @ Tie the Money Knot writes Simply Being Nice Can Differentiate You - Here's one way to differentiate: be nice! This story describes how a business got me as a repeat customer.

Jennifer Lynn @ Broke-Ass Mommy writes The Best Piece of Writing Advice, Ever. - This is the best information on writing advice that I know of, read more to see if you agree.

L Bee @ L Bee and the Money Tree writes Taking a break matters! - Hey guys, I've been away for about a week or so while technical issues with my self-hosting site get ironed out. Even though I was on "vacation" with my blog I was still in training for my part-time gig and …

harry campbell @ Your Personal Finance Pro writes How to Take Advantage of Credit Card Sign Up Bonuses - I got my first credit card when I was in college and I used it for most of my entertainment(see alcohol) and dining out purchases. Since then I've applied and been accepted for over 10 credit cards with sign up bonuses and gotten thousands in gift cards, travel rewards and cash(wow that sounds like a scam! But it's true). So here's how I do it.

PITR @ Passive Income To Retire writes Hidden Risks of a Mortgage Fine Print - Find out how to avoid the most common mortgage mistakes.

MR @ Money Reasons writes My Personal Finance Pyramid Update - I use a Personal Finance Pyramid to provide feedback as I strive to acquire wealth in life for me, my family and my kids!

Ted Jenkin @ Your Smart Money Moves writes When Should You Replace Your Old Car For A New One? - When it comes to making smart money moves, our family has never been a big fan of buying a new car.

Motivation, Investing and Retirement


Kanwal @ Simply Investing writes 9 Important Reasons Why Dividends Matter - I came across a great article at Dividend Growth Stocks that I would like to share with you: "It seems that every financial adviser or financial publication is proclaiming that you should own dividend stocks. Each are proclaiming the virtues of dividend stocks from their own perspective. To that I have two questions: 1. What took you so long? 2.

BARBARA FRIEDBERG @ Barbara Friedberg Personal Finance writes CAN YOU RELY ON THE 4% RULE IN RETIREMENT? - Are you properly preparing for retirement? Read about retirement issues to consider.

Debt Guru @ Debt Free Blog writes Get debt Under Control and Start to Enjoy Life - Find out how to pay off your debt and enjoy life as you prepare for retirement.

Jon the Saver @ Free Money Wisdom writes Why Do We Worry About Money? - Worrying about money is not helpful in life. It's better to plan and not worry so much about it. Money does not need to consume your thoughts.

Roger the Amateur Financier @ The Amateur Financier writes The Success of Others and My Motivation - A discussion of how the success of other people influences me, and how such success (and the converse failure) can influence everyone.

Jen @ Master the Art of Saving writes My Plan to Save a LOT of Money - We're planning to close on our house the first or second week of September, so we don't have much time to save a lot of money. My goal is to take advantage.....

Eddie @ Finance Fox writes Maybe Home Ownership Isn't For You - There is more to life than home ownership, and it isn't the only way. If you ENJOY owning a home, more power to you. But not everyone does.

Aloysa @ My Broken Coin writes My Not Quite Traditional Marriage - When we met over seven years ago, both of us were poor. I was a full-time student, working full-time, my spending problems were in full gear, debt piling up.

TRL @ The Retired Landlord writes Real Estate Investing is Easier with Positive Cash Flow - If you are looking to invest in real estate, as I am looking to do, I have learned that a positive monthly cash flow is important to have. As I have already discussed, real estate investing has risks. There is a chance of having to pay the mortgage between tenants or losing money with major maintenance issues.

Amanda L Grossman @ Frugal Confessions writes Simple Childhood Pleasures - Aside from going to Ocean City MD each summer, I have realized that most of the fun I had in my childhood was simple and cheap.


Deals, Gyms and Bosses


Shawanda @ You Have More Than You Think writes Secret Tricks to Grabbing the Best Travel Deals - Making the most of your travel dollars will give you peace of mind and set the stage for a relaxing vacation.

krantcents @ KrantCents writes Home Gym on a Budget - Would you like a home gym? All the movie stars have a home gym and you can too! Do you have to be a movie star to have one? No, not really! In fact, you can put one together for very little money.

Don @ MoneySmartGuides writes Can People Not Save for Retirment? - Teresa Ghilarducci is back again. I previously wrote about her wanting Guaranteed Return Accounts (GRA) for Americans back in July of 2010. She is still advocating these accounts, now with updated numbers to make her point.

Suba @ Broke Professionals writes 5 Easy Ways to Irritate Your Boomer Boss - 5 Easy Ways to Irritate Your Boomer Boss is a post from: Broke Professionals if you enjoy it, please visit us and subscribe to the Feed.

Invest It Wisely @ Invest It Wisely writes Are You an Introvert? Here's How to Make the Most of Your Conference Experience - If you are introverted, read how to make the best of conferences!

Passive Income Earner @ The Passive Income Earner writes Kids and Money: The Bank Card Introduction - Introducing the bank card to children. It's a delightful experience.

John @ Married (with Debt) writes The Savings to be Made from Paying Off Your Mortgage Early - The savings to be made from paying off your mortgage early For most Canadians, the biggest debt they will ever have is a home mortgage.

YFS @ Your Finances Simplified writes 5 Ways Marriage Can Make You Richer - The cake has been cut, the champagne cork has been popped, and confetti has been strewn all over the place.

Corey @ Steadfast Finances writes Unusual Investment Ideas - Looking for nontraditional investment ideas? Look no further. While these may not be as safe, they could provide you with positive returns.

JP @ My Family Finances writes Reasons Why Families Need to Get Life Insurance: Take It From a Guy Not Trying to Sell You a Policy - There are plenty of convincing reasons for buying life insurance; I need not frighten you.

Journeys, Juggling and Juveniles


Evan @ My Journey to Millions writes Keeping Myself Accountable to My Football Endeavors - Every year I am involved in multiple pools/fantasy football leagues. By the end of the year I always say I break even, but that can't possibly be true. So this year for the first time I am going to let everyone in to see how I do:

Jester @ The Ultimate Juggle writes Family Spending Choices Versus Family Wants - Struggling to balance the best mix of family spending and saving for the future.

Sean @ One Smart Dollar writes The Frugal and Famous: 10 Celebrity Penny Pinchers

Wayne @ Young Family Finance writes How to Raise a Child on a Budget: Identifying the Necessities - Find out how you can raise a child on a budget. Spending less on your children doesn't mean sacrificing the love given to them.

SFB @ Simple Finance Blog writes Minimalism At Home: Do I Really Need Six Sets of Sheets? - I hate laundry day; or, rather, when you have two children under the age of four and a husband who changes clothes more often than a budding fashionista, it's more like laundry days. Despite that, I still follow my mother's old adage that you should wash your bath towels weekly and your bed sheets every...

Miss T. @ Prairie Eco Thrifter writes Sustainable Living Traits to Pass on To Your Children - If you are a regular reader of this site, then you already believe a sustainable lifestyle is a key component to that equation. So how to do we pass along our ideals and actions to our children without forcing it on them? And in a way that even our youngest children can understand them? I've recently given this some seriously thought and came up with a few basic examples we can impart these values upon our children in ways they understand and can easily implement into their day-to-day lives

Jeff Rose @ Good Financial Cents writes 4 High Rate of Return Investments to Add to Your Portfolio Today - Before you focus on high return investments, or investing of any kind, you should make sure you are not paying high interest on debts. If you're paying more in interest on debt you owe than you can earn through investments, you're going to immediately lower your return on investment.

Marie @ Family Money Values writes How to Live Well and Avoid Deathbed Regrets - What happens when we die, what are some common regrets and how can we live well to avoid them.

J.P. @ Novel Investor writes ETF Liquidation: What Happens When An ETF Closes - As we've seen the ETF market grow, it's only natural to have a few unsuccessful funds fail along the way. This leads to ETF liquidation and worried investors. Which never sounds good when it's your money.

Jeremy @ Modest Money writes Compare The Best Credit Card Offers - Personally I pay off my balance in full each month and earn cash back on all my card purchases. Plus by using my credit card I am entitled to extra buyer protection. Hey, works for me. It does not work for everyone though. For people who can control their spending, I present a comparison of the best credit card offers.

Kiva, Scams and Banks


Mr. Money @ Smart on Money writes Why Online Banking Is Better - You can now do plenty of financial operations online without needing to fill out any paper forms or visit a bricks and mortar branch of your local bank. Being able to do everything online provides a lot of convenience for customers, and it greatly speeds up many normal banking operations.

SB @ One Cent at a Time writes 10 Tips to Avoid Internet Fraud and Scams - In most cases of online scams, people are either careless or ignorant. That is the reason they are cheated quiet easily. Following are the 10 ways to protect yourself from being cheated in to scams and frauds

SB @ Finance Product Reviews writes Kiva Microloan Review – an Attempt to Understand Kiva - This is review of Kiva micro-loan program. Is Kiva legit, is Kiva worth it. Learn more about the allegations against Kiva. Learn how can you lend to Kiva or borrow from Kiva.

Edward Antrobus @ Edward Antrobus writes Opportunity Cost: Do You Pick Up Change? - I pick up pennies. I'm not ashamed to admit it. You should pick up change, too. The Opportunity Cost is lower than you think.

Steven @ Grocery Alerts writes How you can fly first class to Hawaii for under $350! - For approx. $328 you can obtain 30,000 Saga Club miles which will get you a FIRST CLASS roundtrip ticket on Alaska Airlines to anywhere they fly in the U.S. (Alaska and Hawaii included) Canada and Mexico.

John Border @ The University of Money writes Roth IRA vs Traditional IRA - Make sure you know the difference between Roth IRA and traditional IRA before you start looking at where to put your money.

Jason @ Live Real, Now writes Is It Time for a New Car? - Based on our initial research, the Chevy Traverse meets our needs. Depending on the configuration, it seats 7 or 8 people with a full-sized 3rd row, has a 5200 pound towing capacity, and is rated for 24 mpg on the highway. Locally, there is a 2010 model with 50,000 miles for $19,000, which is dead-on with blue book.

Beating Broke @ Beating Broke writes The Higher Education Path Not Taken - Should I have gone to a different college? Perhaps. If I look at it from a strictly financial perspective, the answer is a definitive yes.

Elephants, Organic Living and Finance


Little House @ Little House in the Valley writes Cost of Living and Reevaluating Where I Live - If I compare Los Angeles and San Francisco (most populated Southern and Northern California cities) to a few other major metros, there's no denying it makes sense to move out of California: (note – salary = median family income)

Nick Curry @ The rplan blog writes Women in Finance: the past 50 years - A quick look at the role of women in finance, how it has evolved over the past few years, and what the reasons for that might be.

Emily @ Evolving Personal Finance writes Are You a Tightwad, a Spendthrift, or Unconflicted? - Take this survey used by academics to pin yourself and your spouse on the tightwad-spendthrift scale.

Steve @ The Loonie Bin writes Investing In Nothing: A Look At Investing And Soial Media - I always invest in what I know and since I'm a user of social media, I know it's something I would never invest in. The great .com bubble was enough to set me straight when it comes to investing in bits and bytes, and I had nothing invested in it. It just goes to show that as long as they build bridges, there will always be someone around that's willing to buy one.

Robert @ The College Investor writes The Depressing Cycle of Budgeting - Just because you're a financial planner/blogger/investor/money guy/etc. doesn't mean you know how to deal with money. But budgeting can be depressing, and it can create a cycle of depression if you're not careful. And it can even lead some to avoid budgeting.

Robert @ My Multiple Incomes writes 5 Different Passive Income Ideas - In most cases, passive income refers to making money in a way that does not require your ongoing, direct involvement. It refers to a business that takes time to set up, but, after a while, requires very little, if any, work to continue making money. The internet offers you several ways to do this from home, or really anywhere!

Everything Finance @ Everything Finance Blog writes Is Buying Organic Worth It? - Now that we're approaching middle class, we've decided to shell out a few extra dollars for the organic stuff. Which has me wondering–Is Buying Organic Worth It?

Glen Craig @ Free From Broke writes Have You Thought About the Costs of Being Self-Employed - You consider the dream of self-employment where you set the hours and get to be your own boss. But it's not all fun and games. See the costs of being self-employed.

Michelle @ See Debt Run writes See Elephant Run - How do you eat an elephant? One credit card payment at a time, of course! Add two teaspoons of love and a pinch of support for optimal flavor.
Wow, what a list. It must be easy to pick 10 posts on blogs that you have almost never visited before.
Please share a comment here on what surprised you most on what you have read in these articles or which post positively impressed you.
Next & Previous Blog Post